Discovery - Digital Development - 2021

We have been working with our partners at Catalyst to develop an offer of digital support.

This exciting project that had us brought together again with young people, following the isolation of lockdown 3. This time we were the primary learners, seeking to understand more about the ways in which young people consume digital content.

Emotional Management Training - 2019
An academic year-long project designed to engage pupils struggling to cope in school and to develop others in the group to become peer mentors and educators.

We brought together young people to learn about ways to self-regulate and manage emotional states and life situations.

By the end of the project all participants had identified and were able to use coping and self-regulation techniques.
Space 2B Me - 2019
A 6-week project designed to engage Year 9 pupils at risk of exclusion from school.

We developed and led this exciting project that brought together young men from schools across Bury South for an immersive learning experience that specifically taught emotional management techniques.

We had over 91% attendance. 100% schools reported improvement in pupil behaviour. Over 50% of participants reported effectively using techniques and skills taught. 100% of participants wanted to learn more about the techniques we taught.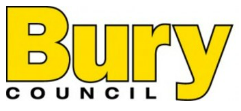 Who Do I Think You Are? - 2018
A multicultural project innovated by our partners Street Shakers, as a direct response to the Manchester Arena bombing.

We were co-delivery partners for this exciting project that brought together young women from schools across Bury for a day of learning and sharing experiences and culture.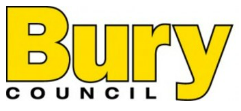 Transition Project - 2018
In 2018 Bury Society for the Blind commissioned us to engage with young people with a visual impairment to support their experience of transitioning from college / uni and into independent living.

The young people were highly motivated and the project was shared and celebrated with pupils of Bury College.

Sensory Walks - 2015
We developed Sensory Walks with Bury Society for the Blind.

Funded by Greater Sport, the project supports participants in developing new skills in mindfulness to assist relaxation, and encourages social and physical activity with others through sharing walks.

Volunteers were trained as walk leaders and now regular walks are now operating from the centre. Please get in touch with them to get involved....everyone is welcome!


Chesham Fold Snapshot - 2014
Chesham Snapshot was funded by BEAPS (Bury East Alcohol Project). It was an innovative and immersive community arts project which engaged young residents and supported them to identify positive recreational activity locally.

The project included activities for young residents, and involved training them in light art and photography.